Pedestrian Entry Gates
Gates, Doors and More supply, install and manufacture Pedestrian entry gates that are stylish, durable, and affordably priced. Our gates are made from aluminum, and require virtually no annual maintenance. You can choose from a wide variety of attractive Dulux powder coat finishes. We also offer a wide selection of accessories, a range of hinges including self closing hinges, locks in various configurations, electric stikers to suit matching with your intercom system, which allows you to customize your pedestrian entry gate to meet your specific needs.
If you'd like to learn more about getting a custom made Pedestrian entry gate for your home, call or e-mail, sales@gatesdoorsandmore.com.au Our experienced gate professionals will be happy to advise you on the best gate for your unique needs. Also, be sure to ask about our swinging gates, our automatic gate openers and accessories , automatic gates, onsite repairs & maintenance for gates, automatic gates & garage doors, garage door openers.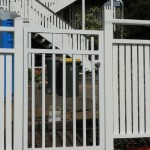 Pedestrian Entry Gate 10. Aluminium pedestrian entry gate with 32mm square aluminium vertical tube powder coated white.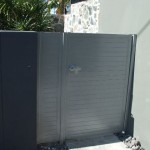 Pedestrian Entry Gate 2. Aluminium personal entry gate with Aluminium Horizontal slats no gaps, powder coated Prestige Silver, Electric Strike for Intercom.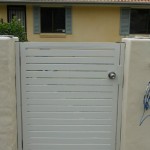 Pedestrian Entry Gate 11. Aluminium Pedestrian entry gate with 65 x 16 horizontal aluminium slats powder coated, electric strike for intercom.